For the Week of March 29, 2010
Dear CCH WorkWeek readers,
We hope you've enjoyed reading CCH WorkWeek as much as we've enjoyed bringing it to you. On April 5, you'll see changes to our complimentary e-weekly. CCH WorkWeek will become Employment NetNews: a lighter touch, but a broader look at labor and employment law issues, with both attorneys and HR professionals in mind.
If you've come to value the extensive case coverage that WorkWeek offers, you'll want to know about CCH Employment Law Daily, a new product we'll be launching April 1. Each day, ELD will bring you breaking court decisions and legislative developments—in an email wrap-up that you can read on the run. It's a "WorkWeek" a day, and then some. We're pretty excited. We think you'll be, too. Take a closer look.
KEY CASES
4thCir: Release bars qui tam suit if government knows of allegations
A trial court erred in refusing to enforce a release of claims signed by a pharmaceutical company employee to bar his subsequently filed qui tam suit alleging the company fraudulently marketed a new drug. The broad release encompassed the False Claims Act claim, the Fourth Circuit concluded; the larger issue was whether public policy considerations prevented enforcement of the release nonetheless. The appeals court adopted a "government knowledge" rule applied in the Tenth Circuit as a means of balancing the competing policy interests at stake in False Claims Act cases: "When the government is unaware of potential FCA claims, the public interest favoring the use of qui tam suits to supplement federal enforcement weighs against enforcing prefiling releases. But when the government is aware of the claims, prior to suit having been filed, public policies supporting the private settlement of suits heavily favor enforcement of a prefiling release." The suit at hand was not one based on information that was otherwise unavailable to the government; in this instance, the government was already aware and had begun its investigation into the alleged misconduct. As such, the public interest weighed in favor of enforcing the employee's release (United States v Purdue Pharma, LP, March 25, 2010).
5thCir: Circuit split from applying mixed-motive analysis to Title VII retaliation
A trial court properly gave a mixed-motive jury instruction in a Title VII retaliation case by a Xerox employee who asserted that the EEOC charge she filed was a motivating factor in the company's decision to fire her. Creating a split among the circuits, a divided Fifth Circuit concluded the Supreme Court's decision in Gross v FBL Fin Servs, Inc, holding that the mixed-motive analysis was inapplicable in ADEA cases, was not controlling in Title VII retaliation cases. The appeals court reasoned that Gross was inapplicable because its focus was the ADEA; the mixed-motive framework for Title VII discrimination cases outlined in Price Waterhouse and codified by the 1991 Amendments to Title VII guided the case before it. The court also held that employees need not provide direct evidence of retaliatory animus to proceed under a mixed-motive theory in Title VII retaliation cases, adopting the Supreme Court's ruling in Desert Palace, a Title VII discrimination case. A sharp dissent criticized the majority for creating an unnecessary split in the circuits, noting the Seventh Circuit no longer applies the mixed-motive analysis to Title VII reprisal cases, and arguing that Congress' failure to amend Title VII's retaliation section to allow mixed-motive cases supported the conclusion that Gross also applied to Title VII retaliation cases (Smith v Xerox Corp, March 24, 2010).
5thCir: Flight attendant's favorable ADA verdict reinstated
A Southwest flight attendant with psoriatic arthritis who successfully argued that his discharge amounted to unlawful discrimination under the ADA, but whose $80,000 jury verdict was vacated by the trial judge, was entitled to have the verdict reinstated. A reasonable jury could have concluded he was an individual with a disability who was qualified for his job and discharged because of his disability, the Fifth Circuit ruled, applying the ADA's definition of "disability" prior to enactment of the ADA Amendments Act of 2008. The flight attendant was discharged after allegedly exceeding the amount of points allowed under the attendance policy set forth in his bargaining agreement. His psoriatic arthritis, which flared up three or four times every month and lasted for three or four days, substantially limited him in the major life activity of walking. A jury could reasonably find that the flight attendant was qualified for his job; Southwest essentially conceded the point by granting him intermittent FMLA leave and then tolerating his FMLA-approved absences for seven years. A reasonable jury also could have found Southwest's proffered explanation for the flight attendant's discharge was false and that the true reason was his disability; the record revealed that five other flight attendants had reached or exceeded the maximum allowable attendance points and were not discharged and the flight attendant presented evidence that his supervisors were irritated by his disability-related absences (Carmona v Southwest Airlines Co, March 22, 2010).
5thCir: "Old, gray-haired fart" comment insufficient to establish pretext
A 69-year old employee discharged for violating his company's sexual harassment policy could not proceed with his ADEA suit, even if the company official who discharged him may have called him an "old, gray-haired fart." The employee provided no evidence that the comment was proximate in time to his discharge or related to the employment decision at issue, held the Fifth Circuit. Not only was it unclear whether the company official even made the comment, but the comment was made almost a year before the employee was terminated, making it "wholly unrelated" to his discharge. Further, the comment alone, or in combination with the employee's uncorroborated denial of any sexual harassment against a female coworker, was insufficient to establish a genuine issue of material fact as to pretext. The company's internal investigation provided substantial evidence that he violated the sexual harassment policy, and the only contrary evidence came from his own assertions. These self-serving statements, without more, were insufficient to create a triable issue of fact as to whether the employee was fired because of his age (Jackson v Cal-Western Packaging Corp, March 26, 2010 [March 2 opinion withdrawn on March 9]).
7thCir: Employee satisfied FLSA's outside sales, combination exemptions
A federal district court did not err in finding that a former employee fell under the FLSA's outside sales exemption as well as its "combination" exemption the Seventh Circuit held. The employee spent four to eight hours a day outside the office making sales calls, and when she visited the office, the work she did was in furtherance of her sales duties. Therefore, she satisfied the requirements of the outside sales exemption. The evidence also showed the employee fell under the "combination" exemption, which applies to an employee who performs a combination of exempt duties. Here the employee, when not working on outside sales tasks, performed several administrative duties, such as developing marketing plans, managing customer complaints, and administering the customer database. These tasks were directly related to the management and general business operations of the employer, the appeals court found. As such, the lower court correctly found the employee's duties placed her within both the outside salesperson and combination exemptions. The appeals court affirmed summary judgment to the employer on the employee's overtime claim (Schmidt v Eagle Waste & Recycling, Inc, March 22, 2010).
8thCir: Safety concerns justified refusal to refer Muslim worker wearing khimar
Safety concerns justified Kelly Services' refusal to refer a Muslim worker for temporary employment at an industrial printing plant because she refused to remove her khimar for work. The EEOC sued the employment agency on behalf of the woman who, as part of her Muslim faith, wore a khimar (a traditional garment that covers the hair, forehead, sides of the head, neck, shoulders, chest, and sometimes extends down to the waist). The plant's dress policy prohibited headwear and loose-fitting clothing because such apparel could get caught in the machinery's moving parts and injure workers. There was no prima facie case of Title VII religious bias, the Eighth Circuit found, because the EEOC did not produce evidence to show there was an available position at the plant at the time; the employment agency had merely discussed the prospect of working at the plant with the woman. Even if a prima facie case could be established, there was no evidence that the dress policy was a pretext for religious bias. Due to shifting production needs, the employer required temporary workers to be able to perform all jobs; given the safety concerns, it would have been an undue hardship for the plant to accommodate the worker's religious dress. The company strictly and uniformly enforced the dress policy for all employees, permanent or temporary, and it previously had sent home non-Muslim temporary workers supplied by the employment agency for violating the dress policy. Moreover, the employment agency had referred other individuals believed to be Muslim to the printing company, noted the circuit court, and these workers complied with the employer's dress policy (EEOC v Kelly Servs, Inc, March 25, 2010).
9thCir: Officers could change at home; donning and doffing not compensable
The city of Mesa, Arizona, did not violate the FLSA by failing to compensate police officers for the time they spent donning and doffing their uniforms and accompanying gear; because officers had the option of donning and doffing at home, these activities were not compensable under the FLSA and the Portal-to-Portal Act. Police officers were given a locker at the police station and facilities were available for donning and doffing. However, changing at the station was entirely optional. The officers cited a number of reasons why they preferred to don and doff at the station, including safety concerns with performing firearm checks at home and the increased risk of being identified as a police officer while off-duty. These reasons were primarily for the sole benefit to the employee, not the employer, the Ninth Circuit majority reasoned. The appeals court gave deference to a 2006 DOL memorandum regarding the compensability of donning and doffing uniforms and gear at home, and found the agency guidance to be consistent with the majority's analysis. It also cited the agency's Field Operations Handbook in support of its holding. Dissenting in part, Judge Gould rejected the majority's "bright-line location rule," arguing that "whether the majority is cognizant of it or not, its reasoning in substance imposes a location prerequisite before donning and doffing can be compensable. In making mere location such a salient and dispositive factor, the majority errs." (Bamonte v City of Mesa, March 25, 2010).
DColo: Arbitrator's interpretation of surveillance video supported reinstatement
A district court rejected an employer's challenge to an arbitrator's interpretation of a surveillance video purporting to show an employee stealing cash from its store, and instead upheld the award reinstating the employee. The employee worked as a customer service clerk performing cash transactions in one of the employer's grocery stores. His termination arose out of an incident in which he was accused of stealing money from his cash drawer. A camera captured the employee removing money from his drawer at the end of his shift, and the employee was fired. During arbitration, the employee explained that he was merely retrieving change from his lunch meal that he placed on top of the cash drawer. In making her findings, the arbitrator explained that she relied on multiple viewings of the video, with step-by-step commentary from the employee's testimony. On that basis, she found the employee credible and ordered his reinstatement. In its suit to vacate the arbitration award, the employer argued that the video did not support the arbitrator's factual findings. However, the court was not free to vacate the award based on perceived errors in the arbitrator's credibility findings, nor was it free to explore the employer's challenges to the arbitrator's factual findings. Accordingly, the union's motion to enforce the award was granted (King Soopers, Inc v Food and Commercial Workers, Local 7, March 22, 2010).
NDIll: Requiring 55-hour workweek did not violate salary basis test
Home Depot assistant store managers could not proceed with claims that they were deliberately misclassified as executive employees in violation of the Illinois Minimum Wage Law, which mirrors the FLSA. The managers were required to work at least 55 hours a week and did not receive additional compensation for the time worked in excess of 40 hours a week. Home Depot allegedly has a policy whereby it terminates assistant managers who regularly work less than the 55 hours for which they are scheduled—a policy that constitutes a "reduction in pay due to the quantity or quality of work performed," which runs afoul of the salary basis test, the managers claimed. The question whether discharge is tantamount to a reduction in pay is a novel one, the court noted. However, case law supports the general proposition that employers can set general requirements as to the overall number of hours worked by exempt employees. "Were Plaintiffs' construction of the salary basis test to be applied, employers would be subject to liability for terminating exempt employees who fail to report to work at the scheduled times," the court wrote. "Such a construction would be out of step with the reasoning that other courts have applied in interpreting the salary basis test of executive exemption and particularly untenable in the retail context, as employers could not ensure that exempt managers worked scheduled shifts where they are required to open or close a store." As such, the managers' claims failed as a matter of law. In addition, claims that the managers were misclassified (and thus improperly denied overtime pay) during the two- to eight-week periods in which they worked as management trainees, performing primarily nonexempt work, were dismissed as time-barred (Ottaviano v Home Depot, Inc, USA, March 23, 2010).
DMd: Filing complaint with state agency is protected activity under FLSA
A federal district court denied a motion by ADT to dismiss a claim filed by two employees who alleged they were discharged in violation of the retaliation provisions of the FLSA after they complained to a state agency that the company was refusing to pay missing commissions, bonuses and overtime. The state agency notified ADT about the employees' complaint and indicated that it had initiated an investigation. In response, ADT questioned the employees, accused them of sending the agency confidential information, and "permanently suspended" them. ADT alleged the employees had not engaged in protected activity, arguing that filing a complaint with the state agency did not constitute a complaint under Section 215(a)(3) of the Act. The Fourth Circuit has not ruled explicitly on whether an intra-company complaint or a complaint to a state labor agency constitutes a "complaint" under the Act. However, the district court concluded that since the statutory provision requires only that an employee file any complaint or institute any proceeding with appropriate authorities, the employees engaged in protected activity when they filed their state agency complaint (Randolph v ADT Security Servs, Inc, March 24, 2010).
DMd: Support for accused colleague preceded investigation; no retaliation
An employee who claimed she suffered retaliation after advising management that she would support a colleague who allegedly engaged in sexual harassment failed to establish that she participated in protected activity under Title VII. Before an internal investigation of the alleged harassment claim began, the employee acted as a sounding board for her colleague, giving him "an opportunity to vent his frustration." The employee advised the employer of her support for the colleague. After her declaration of support, HR matters that should have passed through her were handled without her involvement. The employee asserted that her involvement in an internal investigation against the colleague was "a form of participation in an EEOC investigation sufficient to bring her within the protection of the participation clause." However, the court concluded that offering to support a colleague in a future investigation does not amount to making a charge, testifying, assisting, or participating in an "investigation, proceeding or hearing" under Title VII. Moreover, the employee's offer of support occurred more than a month before the internal investigation began. Because the retaliatory conduct about which the employee complained occurred before she gave statements in relation to the investigation, that activity could not serve as the basis for her retaliation claim (Winslow v Locke, March 22, 2010).
EDMich: Timing of discharge, stack of work raised fact questions in FMLA case
A marketing communications specialist discharged on the day she returned from FMLA leave may go forward with her interference and reprisal claims under the Act. After dismal holiday sales in 2007, Sysco decided to cut staff, including the specialist's position. On the day the specialist returned from FMLA leave, she was told that her employment was terminated. The employee alleged she was fired because she took FMLA leave for the birth of her daughter. Sysco argued that due to dismal holiday sales it needed to reduce its workforce, and that the majority of the specialist's duties had been outsourced, necessitating the elimination of her position. However, the record revealed that the employee returned to a stack of work after returning from leave and a coworker reported that the company was very busy in her absence. Consequently, triable issues existed as to whether the employee's discharge would have occurred regardless of her taking FMLA leave. In so ruling, the court relied on the timing of the decision to terminate the employee, the lack of documentary support that Sysco would save money by eliminating her position, and the evidence that her workload and duties had not diminished at the time of her FMLA leave (Mastin v Sysco Food Servs of Detroit LLC, March 24, 2010).
SDNY: Unjust enrichment claim stems from the same facts as FLSA claim
A federal district court exercised jurisdiction over a state-law unjust enrichment claim that stemmed from the same nucleus of operative facts as a plaintiff's FLSA claim, but it declined to rule on whether the FLSA preempted the state claim. The employee alleged the employer failed to pay him overtime in violation of the FLSA, and that its refusal to pay his vested vacation pay and an automatic bonus constituted a breach of the employment contract and unjust enrichment. The employer moved to dismiss the state law claims as not sufficiently related to the FLSA claim, but the district court found the claims sprang from the same factual nucleus; they both were related to the employer's compensation practices and the same evidence applied. In each, the factfinder would have to evaluate the employee's duties, compensation, and employment contract to determine whether he was owed the money he sought; it also would have to hear testimony from the same witnesses (his managers and co-workers). Having chosen to exercise jurisdiction over the state law claim, however, the court declined to address at this juncture whether the claim was preempted by federal law. It was unclear from the complaint whether the unjust enrichment claim was based solely on the alleged FLSA violation. The court decided to revisit the issue, if necessary, following discovery (Chaluisan v Simsmetal East, LLC, March 23, 2010).
WDNY: Employer made unlawful deductions for partial absences; exemption lost
Employees were entitled to summary judgment on their class action claim that their employer violated the FLSA by making deductions from the pay of exempt employees for partial-day absences. The employees alleged the employer had a practice of docking exempt employees in partial-day increments and of instructing exempt employees not to report to work on certain days due to employer-imposed "plant shutdowns," and then reducing their weekly pay accordingly. Also, exempt employees allegedly were denied any pay at all on those days when they were absent for more than three hours. Based on testimony from the employer's human resource manager, the court determined there was an actual practice of making deductions from exempt employees' pay for partial-day absences. Although the deductions were infrequent, testimony revealed they were not inadvertent; rather, they were made pursuant to a well-known company policy. As a consequence, the employer lost the exemption for employees in the affected job classifications during the periods of the improper deductions. Further, the employer could not avail itself of the "window of correction" provided under the FLSA's white-collar regulations, since its violations were not the result of a mistake (Scholtisek v Eldre Corp, March 22, 2010).
EDPa: Muslim employee can pursue religious bias, harassment claims
A Muslim employee discharged for poor job performance may proceed with her Title VII religious bias and reprisal claims; however, she was unable to proceed with her hostile work environment claim because her supervisor's conduct alone was not sufficiently severe and pervasive. The supervisor's alleged conduct included: commenting that her head covering might be a "fad;" writing her up twice; subjecting her to three pop quizzes; referencing that she herself was a Christian and went to church; embarrassing the employee in front of the class; and providing more training to her coworkers. Taken as a whole, this conduct was not pervasive enough because it was infrequent and neither physically threatening nor especially humiliating. However, the employee's own testimony that she received less training than others yet fulfilled her job responsibilities was sufficient evidence of pretext to withstand summary judgment on her religious bias claim. The employee's reprisal claim was also allowed to proceed because the circumstances surrounding her discharge were sufficient to establish an inference of causation. The record revealed that after she complained to her union about the discrimination, her supervisor threatened to have her discharged if she did not resign; humiliated her in class; required her to submit daily logs documenting her work; and gave her negative reviews (Haqq v Pennsylvania Dep't of Public Welfare, March 23, 2010).
MDPa: Ledbetter Act applied to pay claims, continuing violation theory did not
Applying the Lilly Ledbetter Fair Pay Act to a female professor's Title VII sex bias claims, a federal district court in Pennsylvania held each paycheck received within the applicable statute of limitations period was actionable without the professor having to prove that a discriminatory decision to pay her less occurred within that time. If the professor demonstrated that her paychecks were the result of a discriminatory decision to pay her less money than her male coworkers, she could recover for each paycheck received during the 300-day limitations period, and she need not show that a discriminatory pay-setting decision occurred within the period as had previously been required by the Supreme Court decision in Ledbetter. The court further held that although the professor couched her claim at times as a hostile work environment claim—which would trigger application of the continuing violation theory—the Ledbetter Act precluded such an interpretation of pay discrimination claims. It also applied the same standards to the professor's claims brought under the Pennsylvania Human Relations Act, holding that each paycheck issued pursuant to a discriminatory pay scheme was independently actionable within the applicable limitations period under the PHRA. Neither her Title VII nor PHRA claims could use the continuing violation theory to make actionable any paychecks received outside the limitations period (Summy-Long v Pennsylvania State Univ, March 24, 2010).
WDPa: Independent contractor status defeated Title VII, ADEA claims
A 62-year old male plaintiff was unable to make out ADEA and Title VII discrimination claims because he was an independent contractor not entitled to protections under those laws. Neither Title VII nor the ADEA provide a helpful definition of "employee," noted the court, confirming that a common law agency test is used to determine if an employment relationship exists. The court considered twelve factors, including the duration of the relationship, employee benefits, and the hiring party's right to control the manner and means by which the work is accomplished. Here, the plaintiff signed an independent contractor agreement and was a contractor through the time of his discharge. While he originally asserted that duress voided the independent contractor agreement, the plaintiff conceded the agreement was ratified through his actions. Further negating the duress argument, the plaintiff had two weeks to consider the terms of the agreement, during which time he consulted an attorney and spoke with other individuals in the industry. Under Pennsylvania law, the absence of an employment contract presumes the individual is employed at will, and the independent contractor agreement reinforces that he was not an employee as defined by traditional agency principles (Pavlik v Int'l Excess Agency, Inc, March 23, 2010).
WDPa: Constructive discharge claim based on reverse sexual harassment fails
A male employee who alleged his female supervisor created a sexually hostile work environment was unable to proceed with his Title VII and Pennsylvania law constructive discharge claims because the supervisor's conduct was not so intolerable that a reasonable person would have felt compelled to resign. The supervisor's conduct included "uninvited touching," consisting of her putting her arm around him, rubbing his back, and patting him on the rear end; and "inappropriate comments," such as her calling him "honey" and "sweetie." This alleged touching and name-calling, while inappropriate, could not be characterized as physically threatening or humiliating so as to rise to the level of severity needed to prove a hostile work environment, concluded the court. Moreover, the employee's allegation that the supervisor entered an occupied men's restroom on two separate occasions approximately seven years apart did not support his claims, as the evidence indicated that on both occasions, she simply passed through the restroom without looking, lingering or exhibiting any behavior that could be characterized as sexually offensive. The employee was also unable to proceed with his claim that the supervisor unlawfully retaliated against him by withholding lucrative repair work in a concerted effort to depress his earnings. The record indicated that his wage figures before and after his complaints remained consistent, both in comparison to each other and in relation to his coworkers (Vroman v A Crivelli Buick Pontiac GMC, Inc, March 22, 2010).
CalCtApp: ADP was not liable for divulging info from Megan's Law website
Acting as an employment-screening business, ADP had a constitutional free speech right under the anti-SLAPP statute to republish information disclosed on the "Megan's Law" website (MLW) to its business clients, even though the statute governing the MLW barred using information disclosed on the site for purposes relating to employment. ADP conducted a background check on the plaintiff for an unnamed employer, providing information it had obtained concerning the plaintiff from the MLW, which publishes information about registered sex offenders. A California appeals court held that providing employment-screening reports is a constitutionally protected activity within the meaning of the anti-SLAPP statute, which protects against lawsuits that are intended to censor, intimidate and silence critics by burdening them with the cost of a legal defense. ADP was engaged in constitutionally protected speech on a subject of public interest—namely, the dissemination of information regarding registered sex offenders. Because ADP did not "use" the information for a "purpose relating to employment," the plaintiff could not prevail in a suit against the company. The plaintiff's cause of action, if any, would lie against his prospective employer and not ADP, found the court, noting that an employer may use the information on the MLW "to protect a person at risk" even if for employment purposes (Mendoza v ADP Screening and Selection Servs, Inc, March 23, 2010).
OhioSCt: Intentional tort statute constitutional; immunity, tort actions restricted
Ohio's intentional employer tort statute, RC §2745.01, is constitutional, ruled the Ohio Supreme Court in two companion cases. Employers are liable for damages if their actions were made with a deliberate intent to cause injury, despite employer immunity from tort actions provided under workers' comp law, the state high court held. In enacting §2745.01, the legislature made policy choices and balanced competing interests, the court noted, concluding the statute survived constitutional scrutiny and placing the state among the majority in its approach to employer intentional torts and the exclusive remedy of workers' compensation. A second case presented a myriad of certified questions from a federal district court regarding other possible constitutional bars to the statute. Again, the state supreme court ruled the provision passes constitutional muster in all other respects. It does not violate the right to a trial by jury, to a remedy, to open courts, due course of law, equal protection under the Ohio constitution, or the separation of powers. Additionally, the statute does not eliminate the common law cause of action for employer intentional torts (Kaminski v Metal & Wire Prods Co; Stetter v RJ Corman Derailment Servs LLC, March 23, 2010).

AGENCY DEVELOPMENTS
Wage-Hour Division to forego opinion letters for Administrator Interpretations
Reflecting a change in direction for compliance assistance, the Department of Labor's Wage and Hour Division announced that in lieu of opinion letters, it will issue more generalized guidance in the form of Administrator Interpretations when it finds it necessary to provide further clarity regarding the proper interpretation of a statutory or regulatory issue. Administrator Interpretations set forth a general interpretation of the law and regulations that are applicable across-the-board to an entire industry, category of employees, or to all employees, the agency explained. The agency believes this approach is a more efficient use of resources than attempting to provide definitive opinion letters in response to fact-specific requests submitted by individuals and organizations, where a slight difference in the assumed facts may result in a different outcome. The goal is to provide meaningful and comprehensive guidance and outreach to the broadest number of employers and employees, the DOL notes. In its inaugural Interpretation, the exempt status of mortgage loan officers is addressed "to provide needed guidance on this important and frequently litigated area of the law," the agency noted:
WHD: Mortgage loan officers are not exempt administrative employees
Financial service industry employees who perform the typical duties of a mortgage loan officer do not qualify as bona fide administrative employees exempt under FLSA, section 13(a)(1). Mortgage loan officers have a primary duty of making sales, not performing office or nonmanual work directly related to the management or general business operations of their employer. "Work such as collecting financial information from customers, entering it into the computer program to determine what particular loan products might be available to that customer, and explaining the terms of the available options and the pros and cons of each option so that a sale can be made, constitutes the production work of an employer engaged in selling or brokering mortgage loan products," the Wage and Hour Administrator wrote. "Such duties do not... involve servicing the business itself by providing advice regarding internal operations, unlike the duties of employees working in, for example, a firm's human resources department, accounting department, or research department." Thus, these employees do not satisfy the second prong of the test for administrative exemption (Administrator's Interpretation No 2010-1, March 24, 2010).
LEGISLATION
House approves bill to amend USERRA to cover more National Guard members
The House approved the National Guard Employment Protection Act (H.R. 1879), legislation amending USERRA to apply to full-time National Guard personnel, providing them a possible exemption from the USERRA's current provision limiting reemployment requirements, with certain exemptions, to employers of service members with fewer than five years of military service. National Guard members would only qualify for the exemption if they receive orders of duty from the Secretary of Defense indicating that such duty qualifies for the exemption. The bill would extend reemployment protections for National Guard members regardless of whether they are assigned to a homeland security mission or deployed overseas. The House Veterans' Affairs Committee approved the bill on March 10 and the House passed the bill by a 416-1 vote on March 24. The bill was received in the Senate on March 25 and referred to the Senate Committee on Veterans' Affairs.
Senate bill would subject more employers to SOX whistleblower provision
Revised draft financial reform legislation being considered in the Senate Banking Committee would amend the Sarbanes-Oxley Act by increasing the scope of employers subject to the Act's whistleblower protections. The House passed a similar measure as part of the Wall Street Reform and Consumer Protection Act (H.R. 4173) on December 11, 2009. The SOX whistleblower provision, Section 806, states "[n]o company with a class of securities registered under section 12 of the Securities Exchange Act of 1934 or that is required to file reports under section 15(d) of the Securities Exchange Act of 1934, or any officer, employee, contractor, subcontractor, or agent of such company" may discriminate against an employee based on that employee's reporting of fraudulent conduct. The bills passed by the House and pending in the Senate both close a loophole in SOX's whistleblower protection by including any subsidiary or affiliate whose financial information is included in the consolidated financial statements of a covered company, eliminating a defense now raised in a substantial number of actions brought by whistleblowers. It also would apply the SOX whistleblower protections to both companies and their subsidiaries and affiliates. A September 9, 2008, letter to the DOL from Senators Charles Grassley (R-IA) and Patrick Leahy (D-VT), authors of SOX's whistleblower provision, emphasized that federal whistleblower protection extends to employees of subsidiaries and that the DOL should not interpret the statute to exclude these employees.
Iowa enacts state WARN Act; no private remedy for violations
Iowa Gov. Chet Culver signed the Worker Adjustment and Retraining Notification Act (House File 681) on March 22. The state WARN Act requires employers to notify employees (or their representatives) and the Department of Workforce Development of business closings that result in a layoff of 25 or more full-time employees and mass layoffs that amount to a reduction in force of at least 25 employees in a 30-day period. The notice requirement also applies to rolling layoffs if 25 employees are laid off in a 90-day period. Employers are not required to give notice in the event of lockouts and strikes, natural disasters, unforeseeable circumstances, or plant closings by faltering companies. An employer who violates the state WARN Act will be subject to a civil penalty of not more than $100 for each day of the violation, to be collected by the Department and deposited in the state's general fund. These penalties are the exclusive remedies for violations; a court will not be able to enjoin a business closing or mass layoff. The law takes effect on July 1, 2010.

OBAMA ADMINISTRATION
Obama makes recess appointments
to NLRB, EEOC
Buoyed by his healthcare reform victory and citing "months of Republican obstruction to administration nominees," President Obama made 15 recess appointments on Saturday, filling two vacancies on the NLRB, including controversial union lawyer Craig Becker, and appointing four nominees to the EEOC. "The United States Senate has the responsibility to approve or disapprove of my nominees. But if, in the interest of scoring political points, Republicans in the Senate refuse to exercise that responsibility, I must act in the interest of the American people and exercise my authority to fill these positions on an interim basis," Obama said. Read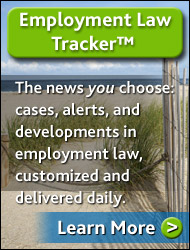 TWITTER UPDATES
SUPREME COURT
Supreme Court hears arguments on authority of two-member NLRB
The Supreme Court heard oral argument last week in New Process Steel v NLRB (Dkt No. 08-1457), a case challenging the authority of the current two-member NLRB panel to issue rulings. Arguing for the Board, attorney Neal Katyal said that while the two-member solution was not "optimal," it was authorized by the NLRA and was preferable to shutting down operations. Sheldon Ritchie, counsel for New Process, argued the delegation of power was ineffectual. Justice Stevens seemed to side with New Process, while Justice Scalia expressed concern about the ramifications of siding with the DC Circuit, saying, "I'm really reluctant to rely upon this… I really don't know what it does to all the functioning of the Board." The two-member panel has issued 586 decisions that hang in the balance. Read the full transcript here.
HEALTH CARE REFORM
Reconciliation measure passes
Congress on March 25 approved the Health Care and Education Reconciliation Act of 2010 (H.R. 4872), which makes changes to the Patient Protection and Affordable Care Act. We lay out the key revisions in the health reform law under the reconciliation bill.
CCH BRIEFING: Special Report
Congress Passes Reconciliation Bill
Provisions effective this year
While the bulk of the health reform law does not take effect immediately, several key reforms do kick in this year, as the White House Office of Health Reform notes:
Preexisting conditions exclusions are eliminated for children.
Parents can continue to cover their children until age 26.
Insurance companies are banned from dropping people from coverage when they get sick or from implementing lifetime caps.
A temporary subsidized high-risk pool will be available to adults with preexisting conditions.
An independent appeals process is established that provides consumers in new private plans with access to an effective process to appeal decisions made by their insurer.
Discrimination based on salary is outlawed. New group health plans will be prohibited from establishing any eligibility rules for health care coverage that discriminate in favor of higher-wage employees.
Small businesses that choose to offer coverage will begin to receive tax credits of up to 35 percent of premiums to help make employee coverage more affordable.
Private plans will be required to provide free preventive care with no co-payments or deductibles for preventive services.
A temporary reinsurance program is established to help offset the costs of premiums for employers and retirees age 55-64.
The Medicare Part D "donut hole" begins to close with a $250 rebate to Medicare beneficiaries who hit the gap in prescription drug coverage.
With bill signed, legal challenges begin
Attorneys general from 12 states have joined a lawsuit filed by the state of Florida alleging that the federal health care reform law is unconstitutional. They contend the law violates states' rights and infringes upon the constitutional rights of their residents by mandating that all citizens have qualifying health care coverage or pay a tax penalty. Virginia's attorney general filed a separate lawsuit on behalf of his state. Meanwhile, moments after President Obama signed the bill, the Thomas More Law Center, a Christian legal advocacy group, filed its own complaint challenging the constitutionality of the legislation in a federal district court in Michigan, seeking to permanently enjoin its enforcement.
Health care reform: the "Talk" continues
The legislation is signed, but the discussion continues: Our Health Reform Talk blog deciphers the complexities of health care reform, drawing on the expertise of Wolters Kluwer Law & Business analysts to provide daily guidance to help you understand the ongoing impact of federal reform.
HR COMPLIANCE
Mark your compliance calendar
You surely have a lot to think about right now. With passage of health care reform, the plate is piled full. So we've compiled a select list of upcoming effective dates to help you keep up—and plan ahead:
May 1: CHIP notice. Employers that sponsor group health plans for employees whose states of residence offer premium subsidies under Medicaid or the Children's Health Insurance Program (CHIP)—whether or not the employers themselves are located in one of those states—must furnish an initial employer CHIP notice by the later of May 1 or the first day of the first plan year after February 4, 2010.
June 1: Red Flag Rule. The FTC begins enforcing its Red Flag Rule on identity theft (after two previous enforcement delays). The rule, which applies to flexible spending accounts with debit cards, requires creditors and financial institutions to implement a written program to detect, prevent, and mitigate identity theft in connection with the opening of a covered account or with an existing covered account.
July 1: Mental health parity. Interim final rules implementing the Paul Wellstone and Pete Domenici Mental Health Parity and Addition Equity Act apply for plan years beginning on or after July 1, 2010. The rules provide parity for consumers enrolled in group health plans who need treatment for mental health or substance use disorders. They prohibit group health insurance plans from restricting access to care by limiting benefits and requiring higher patient costs than those applicable to general medical or surgical benefits.
July 31: Form 5500. The Annual Return/Report of Employee Benefit Plan form must be filed by the last day of the seventh month after the plan year ends, which is July 31 for calendar year plans. Pension and welfare benefit plans required to file an annual report regarding their financial condition, investments, and operations generally satisfy that requirement by filing Form 5500 and related schedules. For 2009 filings due in 2010, plans now must complete and file the forms electronically, using the computerized ERISA Filing Acceptance System (EFAST2).
LABOR LAW JOURNAL
Discharge of prounion workers—facts and myths
In the Spring 2010 issue of the CCH Labor Law Journal, Victor G. Devinantz, a professor of management at Illinois State University, challenges as "almost certainly fallacious" the Center for Union Facts' findings on the percentage of union organizing drives in which pro-union workers are discharged and the percentage of workers affected. But our author's larger point is this: "Does it really matter what these specific percentages are if workers believe that there is a relatively high chance that they will be terminated by their employers if they become active in union organizing campaigns? Does it make a difference if the actual ratio of pro-union workers fired is one in 20, one in 60 or even one in 100? Does this fear not inherently chill union organizing activity by discouraging many workers from becoming potentially involved in union organizing drives?"
LITIGATION
US Chamber ranks states with best, worst legal climates
The US Chamber of Commerce's Institute for Legal Reform released its annual survey ranking the states with the best and worst legal climates for business. "With one in ten Americans out of work and record-high jobless rates in states like California, states can no longer afford to discourage new business and new jobs as a result of a dysfunctional legal climate," said Lisa A. Rickard, Institute president. But not everyone was impressed. The annual rankings "are yet another call for less oversight and accountability for the Wall Street, drug, and insurance companies that fund this corporate front group," said the American Association for Justice, the largest plaintiffs' trial bar in the United States.
IN OTHER NEWS
EEOC appeals fee award to defendant in sex harassment suit
The EEOC has appealed a ruling requiring it to pay $4.5 million in attorneys' fees, expenses and costs to a trucking company defendant that prevailed against the agency in EEOC v CRST Van Expedited, Inc, a Title VII sex harassment suit. Characterizing the EEOC's litigation strategy as "sue first, ask questions later," the district court held the $4.5 million fee award was warranted because the EEOC failed to investigate or attempt to conciliate the individual harassment claims, unreasonably failing to satisfy Title VII's prerequisites to suit. The agency filed its appeal last week in the Northern District of Iowa. Pursuant to the EEOC's request, the district court had already stayed the attorneys' fee order.
Obama pay czar cuts executive pay at bailed-out firms
The Obama administration's "pay czar" imposed further pay cuts on top executives at the five firms that received federal bailout funds under the Troubled Asset Relief Program. Kenneth Feinberg, the Treasury Department's Special Master for TARP Executive Compensation, issued rulings on Tuesday reducing the 2010 compensation packages for the 25 highest-paid executives at AIG, Chrysler, Chrysler Financial, GM, and GMAC. The rulings decrease cash compensation for these executives by 33 percent on average from 2009 levels and reduce overall pay by 15 percent, on average, from last year. Also on Tuesday, Feinberg issued "look back" letters to the 419 firms that received TARP assistance prior to February 17, 2009. The letters seek information on compensation paid to the "top 25" at each firm in order to implement a look-back review as mandated by the Recovery Act.
Senators release framework on immigration reform
Senators Charles Schumer (D-NY) and Lindsey Graham (R-SC) have released their framework on comprehensive immigration reform. Though no actual bill has been introduced, the senators outlined a "four-pillar" plan that would include "requiring biometric Social Security cards to ensure that undocumented workers cannot get jobs; fulfilling and strengthening… commitments [to] border security and interior enforcement; creating a process for admitting temporary workers; and implementing a tough but fair path to legalization for those already here." President Obama praised the effort, calling it "a promising, bipartisan framework which can and should be the basis for moving forward." He noted the "critical next step will be to translate their framework into a legislative proposal, and for Congress to act at the earliest possible opportunity."
Recovery Act's prevailing wage provision brings 40 programs into DBA fold
Forty programs are newly subject to Davis-Bacon Act requirements as a result of the Recovery Act's prevailing wage provision, according to highlights of a recent GAO report issued at the request of Senate Republicans. Of these, 33 programs existed prior to the Recovery Act and are subject to Davis-Bacon requirements for the first time under the Act, which extended the requirements to all the construction projects it supports, while seven are newly created programs. Together, the 40 programs account for about $102 billion of the $309 billion that was appropriated by the Recovery Act for projects and activities. The Davis-Bacon Act requires contractors and subcontractors working on federally funded contracts in excess of $2,000 to pay at least locally prevailing wages to laborers and mechanics.
---
Corporate Counsel Suite™

Fast answers, trusted analysis and time-saving resources.
This new online platform is designed exclusively for corporate counsel to provide fast answers and time-saving resources.
---
State Employment Law Compare

Quickly & easily compare state employment laws side-by-side
This new innovative tool uses "Smart Chart" functionality to instantly compare multiple state laws, all at the same time on the same chart.
---
Editor
Lisa Milam-Perez, JD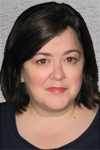 ---
About CCH WorkWeek
This weekly newsletter provides corporate counsel and law firm practitioners with need-to-know employment and labor law information in a timely, yet manageable manner. Benefit from news and information in a broader context, with deeper analysis of recent developments and corresponding trends. Delivered to you every Monday, CCH WorkWeek offers timely coverage of breaking legislative developments, regulatory activity, state law changes, key case law and expert commentary by CCH editors.
---